CALL FOR FAST

FRIENDLY SERVICE

310-546-3391

STEVE'S LOCK, SAFE & ALARM - 3401 N. SEPULVEDA BLVD, MANHATTAN BEACH, CA 90266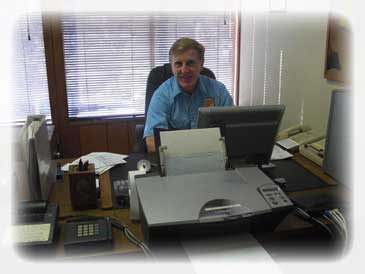 Dave started at Steve's back in 1972.

Dave is married to the greatest wife in the world, Julie, and father to two of the best kids imaginable: his son Jarrett who joined the team at Steve's in October 2009 after many years of helping around the shop and his daughter Nicolette who on September 1st, 2009 gifted his family with their first long awaited grandchild
"Charlie."
Dave has been a resident of Manhattan Beach since 1952.  Some of his early childhood memories of Manhattan Beach were: watching the City pave their dirt street, playing baseball in the many vacant lots and burning trash in their backyard incinerator.  The local grocery store had charge accounts for the neighbors and the floors were lined with fresh saw dust everyday.  He remembers playing in the huge lake formed across Manhattan Beach Blvd at
Polliwog Park
every time their was a heavy rain storm.
Dave's Favorites:

Movie: Blazing Saddles and Caddyshack

Food: Grilled Salmon w/clam chowder and Caesar Salad

Song: Anything with a Duet

Sports: Waterskiing, snowboarding, motorcycles, jogging, fishing, bowling, and skydiving (retired after 1200+ jumps)