CALL FOR FAST

FRIENDLY SERVICE

310-546-3391

STEVE'S LOCK, SAFE & ALARM - 3401 N. SEPULVEDA BLVD, MANHATTAN BEACH, CA 90266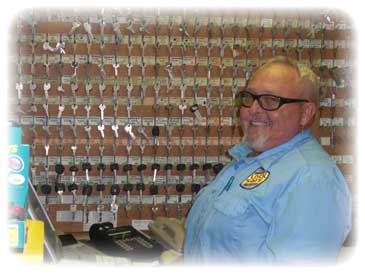 Garry was born and raised in Los Angeles.

Garry enjoys spending time with his family.  His lovely wife Natalie is involved with the ladies ministry at their church and has started an online baking business.  He has two daughters and a son. Daughter Victoria runs an e-commerce business
Seam, Sew Swell
and daughter Lizzy is a photographer and is also involved with the youth ministry at their church.  Garry's son Nick plays drums in a local rock band
Fallen With Honor
and wants to become a Torrance Police Officer.
When he is not spending time with his family Garry enjoys riding his Harley Davidson and watching television.  Some of his favorite channels are
Animal Planet
and
The History Channel
Garry's Favorites:

Song: Woodstock - By Crosby, Stills, Nash & Young

Sport: Competitive Shooting